vistiting the lokwelt in freilassing happened a little bit per accident – during a short visit of my wife in salzburg i picked up a parcel at LogoiX (which offers very useful postal services eg. a german mail address for austrian citizens) and fell across a sign pointing me to the lokwelt. having had enough time and showing a passion for old trains  i was curious enough to give them a short stop and haven't been disappointed.
once a very important railway station during the past century – even for the railway station of salzburg – freilassing's station lost function year by year and finally was closed in 1998 through the DB (deutsche bahn = german railway). luckily the beautiful engine shed was put under monument protection and got refurbished by the local railway association, now hosting a museum with several lovely (steam) trains. you can find a short list of all exhibits at the homepage of the lokwelt.
the stop of an old steam train during my visit in the museum was a nice extra bonus and i could watch the 360°-turning platform in action :)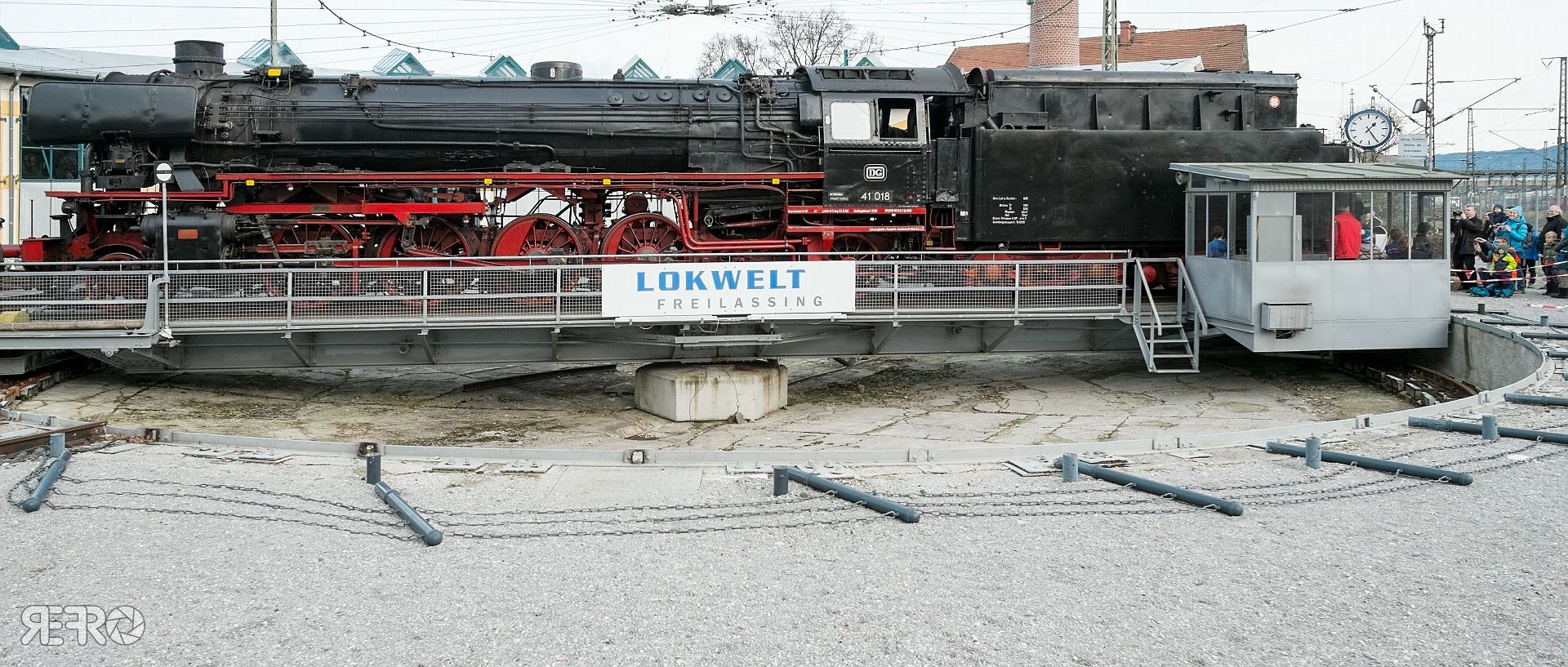 although i never felt "being out of light" inside the engine shed, my x-pro 1 & e-1 really had to struggle in terms of iso-sensitivity. having had "auto-iso" enabled resulted in many pictures with iso 3200 and 6400 – still with more than usable output once more showing what capable high-iso performers these two x-trans-cams are, respect!
so it's time to take a virtual walk through the engine shed in my gallery and enjoy these fine technical pieces of human inventive genius.