Von kärnten kommend brausen die urlaubsmassen auf der friulanischen autostrada A23 durch das majestätische kanaltal der karnisch-julischen alpen richtung flachland – sonne, sand & meer respektive lignano, caorle und  jesolo heißen die heißbegehrten ziele aller sonnenhungrigen, dass es schnellmöglichst zu erreichen gilt – ungeachtet der schönheit des oberen friauls.

coming from carinthia most sun hungry austrian rush along the autostrada A23 to quickly reach the upper adriatic beaches named ligniano, jesolo and caorle, leaving beside the wild beautiness of the upper friuli.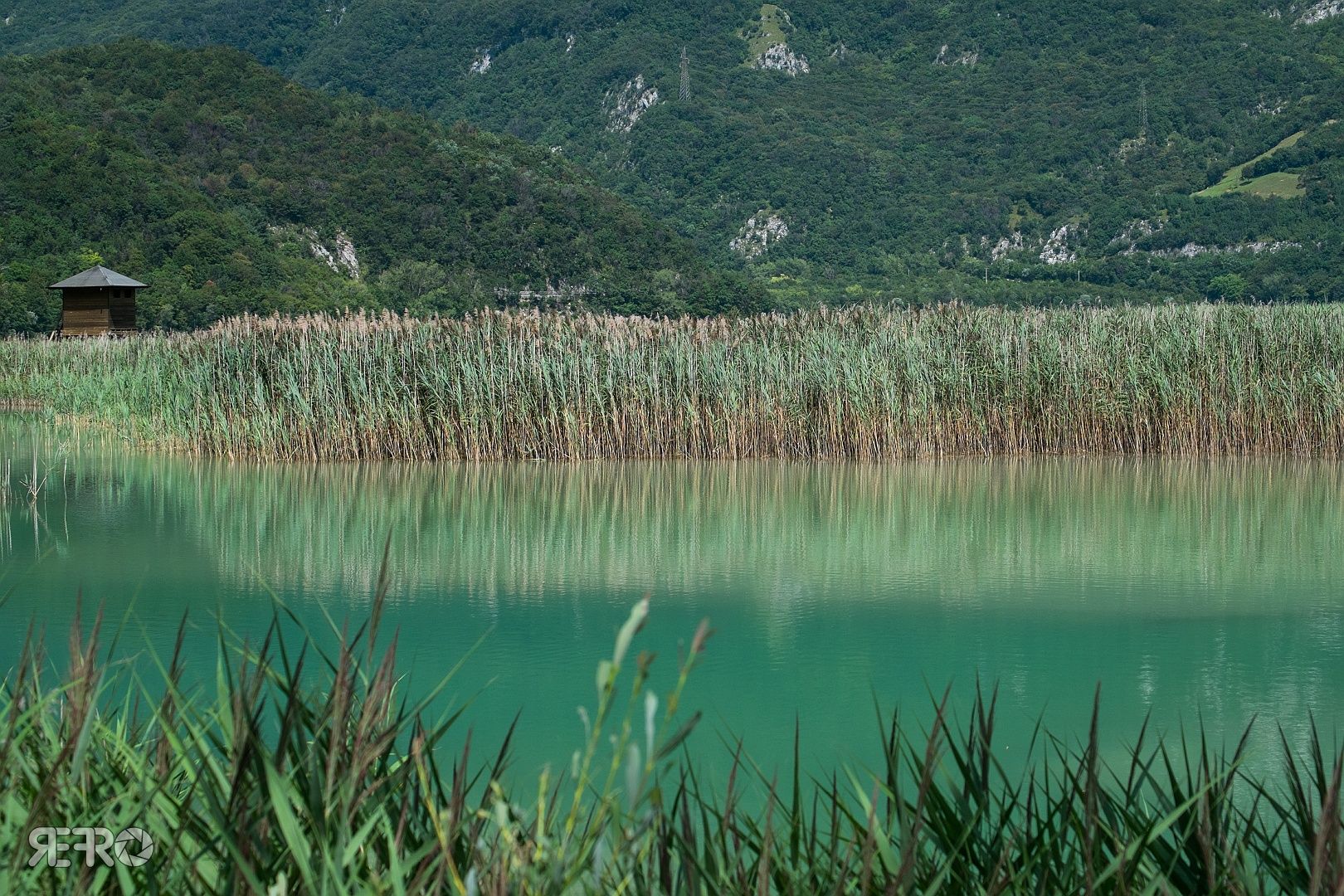 So ist es auch nicht verwunderlich, dass niemand von der wilden romantik des türkisblauen
lago di cavazzo
wahrnimmt und noch weniger von den leidvollen geschichte dieser region im
ersten weltkrieg
sowie des furchtbaren erdbebens am 6. mai 1976, dessen epizentrum vom direkt am see angrenzenden berg
san simeone
ausging und die dörfer
interneppo
,
bordano
sowie
venzone
vollständig zerstörte. als symbol der erneuerung und als hoffnung an eine erneute metamorhose der region wählten künstler die in dieser region heimischen
farfalle
(schmetterlinge) als ziermotiv für häuserwände. zudem findet sich in einer kehre der verbindungsstrasse
bordano- interneppo
eine hommage an italienische radsportgrößen.
so they don't take any notice of the magic of the turqoise lake lago di cavazzo and the woebegone history of this region in first world war as well as the terrible earthquake, which happened on 6th may 1976 and destroyed the nearby villages interneppo, bordone and venzone, in which you can find beautiful butterflies painted on the houses as well as a painting of the all-time-stars of italien cycling.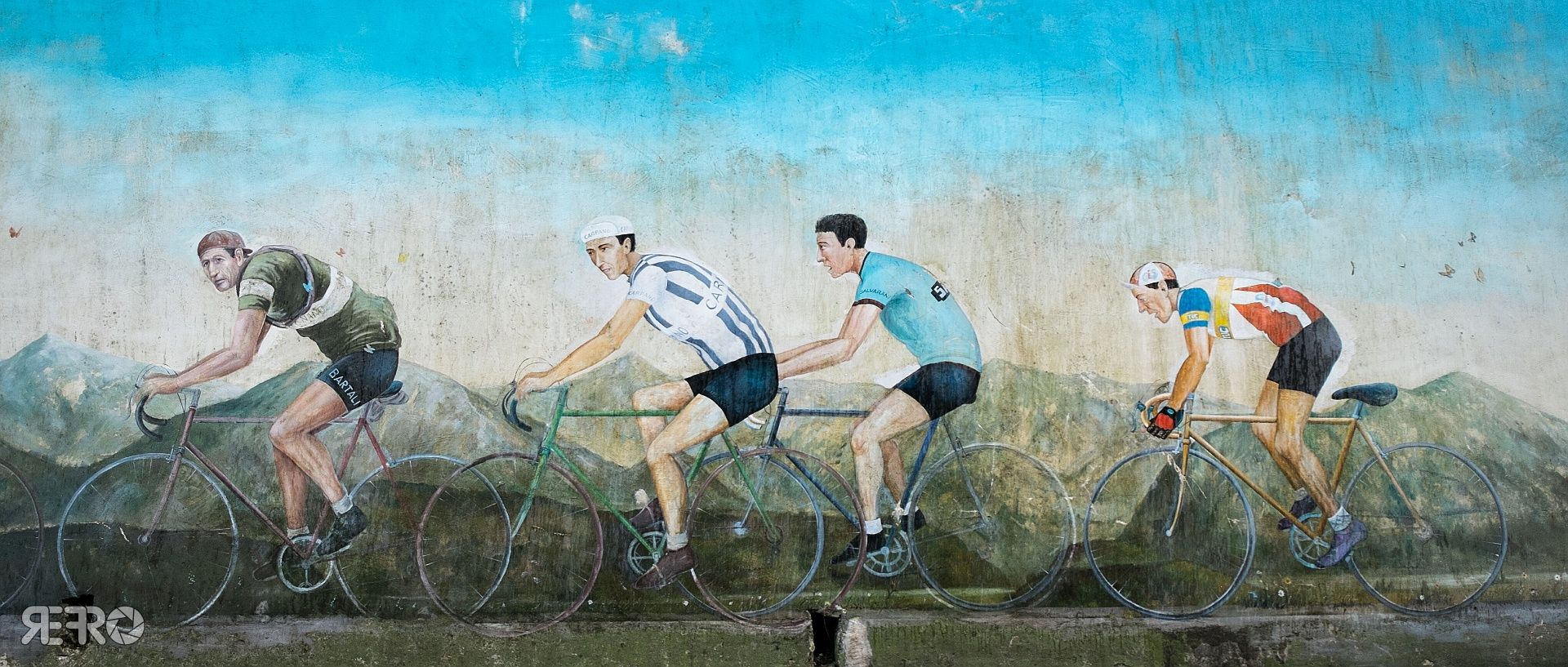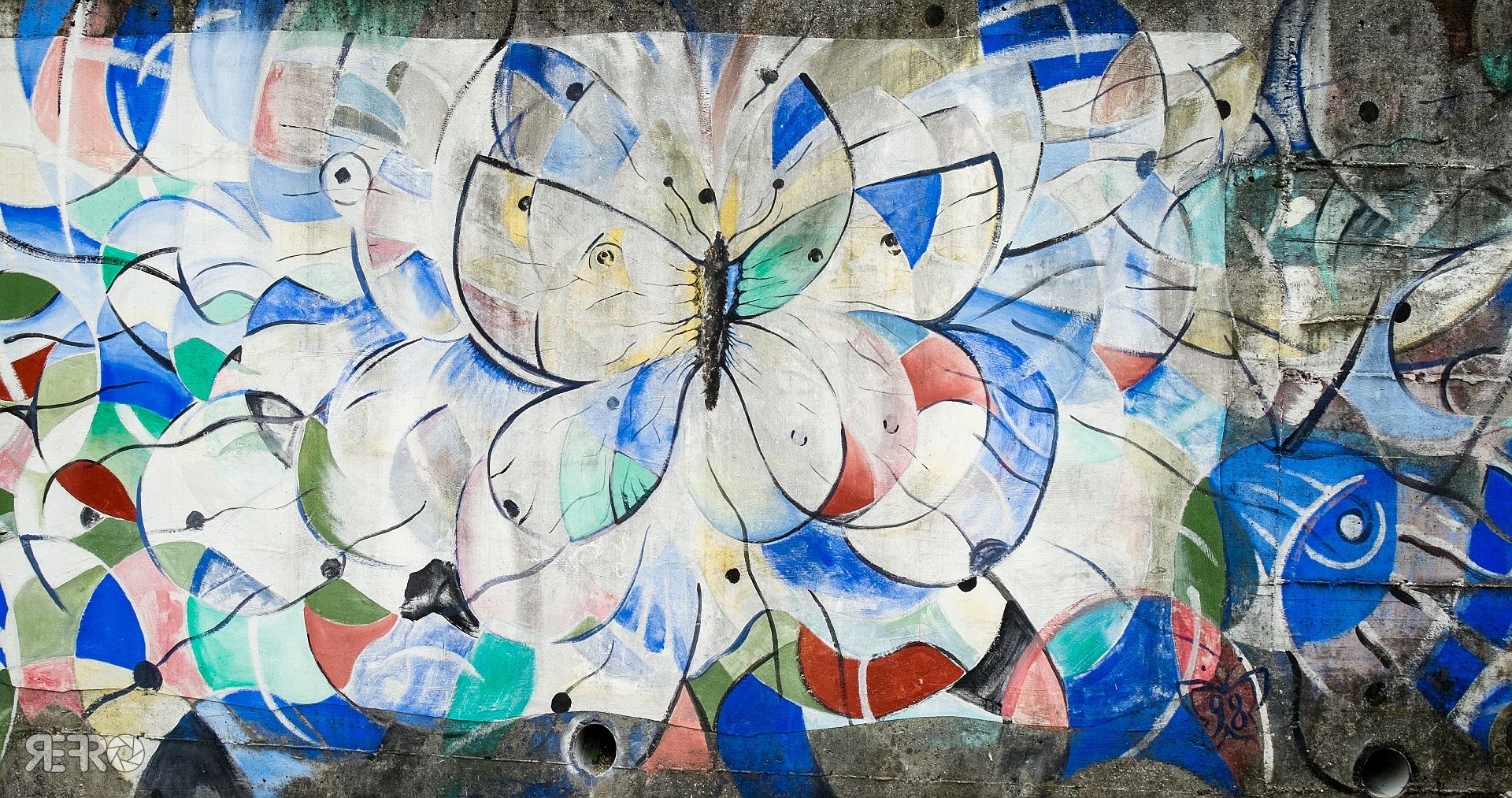 das nur ein paar kilometer weiter südlich gelegene
gemona
besuchten wir kurz wegen des doms und des neuen, wiedererrichteten campanile, der ebenfalls ein ofer des erdbebens wurde. bei der weiterfahrt entdeckte ich in der nähe des bahnhofs ein paar tolle
graffiti
, bei denen ich nicht umhin kam, sie fotografisch festzuhalten. viel spaß beim betrachten dieser
kunstwerke
in meiner
gallerie
.
a few kilometres south we had a short break in
gemona
for visiting the cathedral and the newly errected
campanile
(tower), which has been destroyed during the quake, and discovered som really nice paintings / graffiti nearby the railway station. enjoy the artistic ideas behind them watching the
pictures
in my
gallery
.