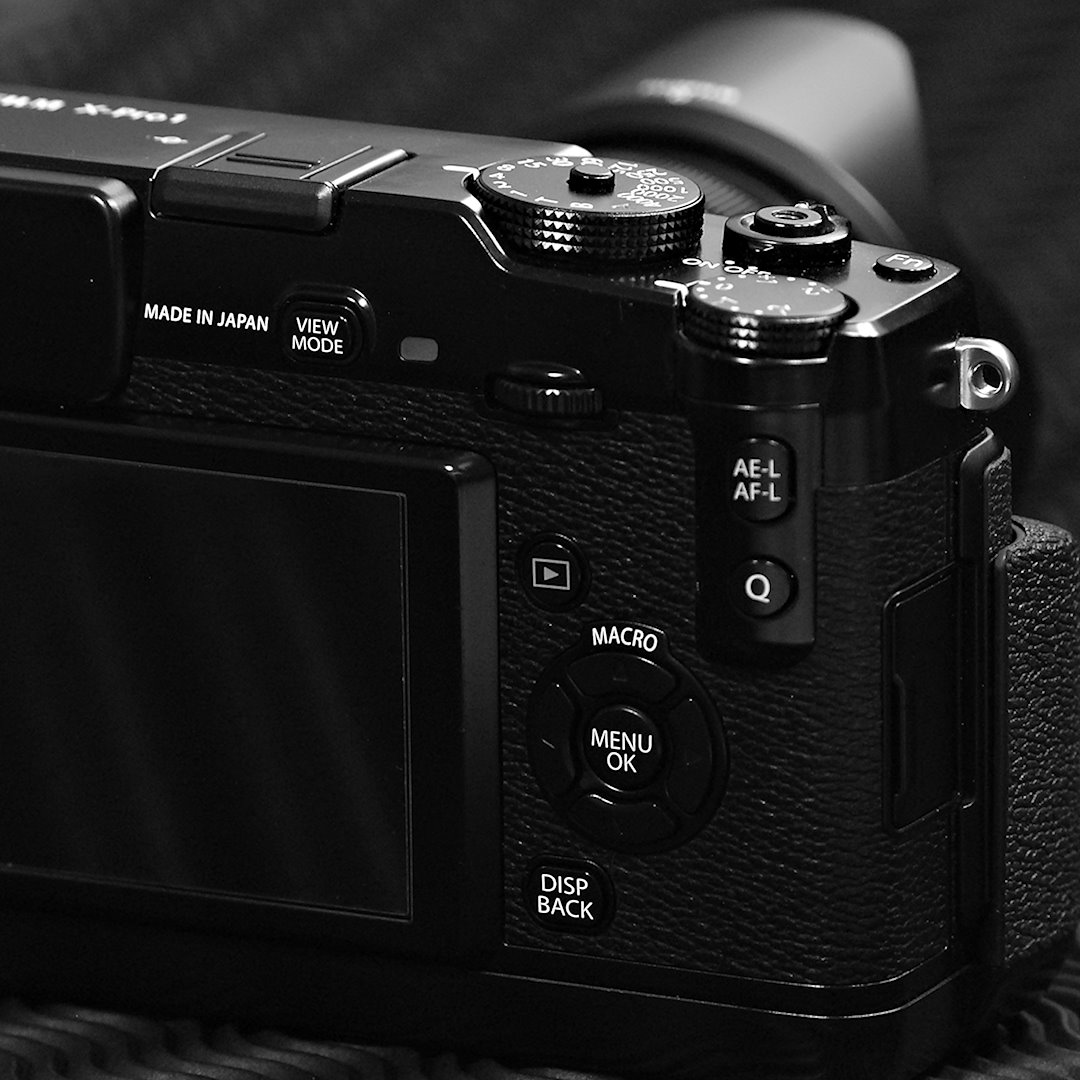 at last – fuji fixed my personal numer one usability topic with the X-Pro 1 with the latest firmware update.
now the arrow-down button can be configured to serve as a second fn button and can be used to move the autofocus field frame during shooting. hands – up for fuji that they don't leave us in the rain and are willing to supply support for the exising products. other manufactureres force you to buy the successor cam and call this their business model! even more features has been announced – keywords focus peaking and further af-improvements
but wait a second before you all start applauding too loud..
..because ever since I can remember, all my nikon dslr were capable of shifting the af-points from version 1.0 on – so fuji just fixed something others designed right straight from the beginning!
and it still takes me one click more compared to nikon since I have to enter the af-frame position-mode first by pressing the arrow-down-button.
still a hurrah from me, since it now feels right and I'm able to operate shooting and adjusting parameters with just one single hand. a definitive ergonomic and efficiency improvement – so keep it going on, fuji-guys :-)

na also – hat es fuji jetzt endlich geschafft *mein* nummer eins ergonomie-thema mit dem letzten firmware update zu beheben.
die pfeil-nach-unten taste auf der rosette kann nun als zweite funktionstaste mit der af-positionsrahmen-verschiebung belegt werden. daumen nach oben für fuji, dass sie auch weiterhin an der verbesserung bestehender produkte arbeiten und die enkunden diesbezüglich nicht im regen stehen lassen – andere hersteller fixen die dinge oftmals erst im nachfolgemodell und nennen das dann noch ihre geschäftsstrategie!
es geht sogar noch weiter mit den verbesserungen – angekündigt sind schärfevisualisierung für manelles fokussieren und weitere (geschwindigkeits?)verbesserungen am kontrast-autofokus.
aber wartet mal eine sekunde, bevor ihr alle zu laut applaudiert..
..denn seit ich mich erinnern kann, konnte ich bei meiner nikon dslr von anfang im aufnahmemodus den fokusbereich verschieben. fuji hat also nur etwas nachgebessert, das andere gleich von beginn an richtig gemacht haben. und ich brauche immer noch einen tastendrück mehr als im vergleich zur nikon.
trotzdem gibt's ein hip-hip-hurra von meiner seite, fühlt es sich doch nun erstmalig "richtig" an: aufnehmen und einstellen alles nur mit einer hand, das ist definitiv eine ergonomische und zeitsparende verbesserung – also weiter so, ihr fuji-mannen.