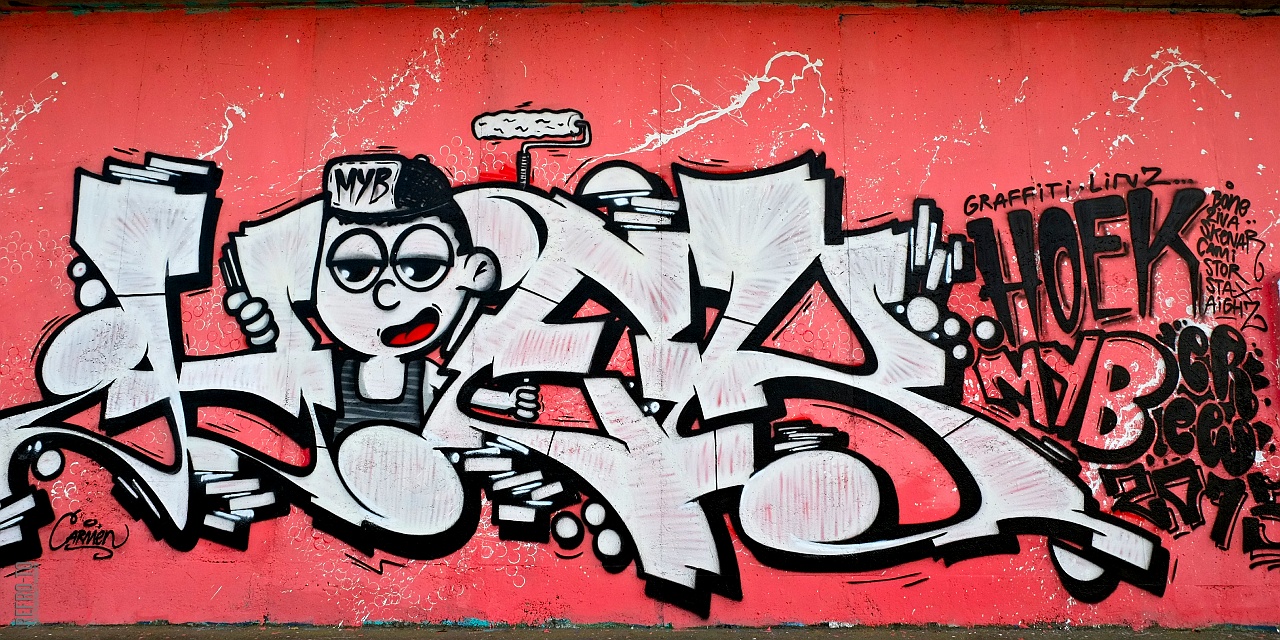 i always connected grafitti with big cities like vienna, berlin, NY – overseeing the fact, that also linz seems to have a really vital scene – at least in terms of the speed the walls get overpainted ;-)
i became aware of some fabulous paintings in october '13, while slendering along the river danube near the römerberg-tunnel and really was stunned about the high quality of the artwork. since then, i opened up my eyes, googled and found some more places – all of them officially released for graffiti paintings from the administration of linz – and even got in contact with some of the artists.
they paint as fast as i am able to take my shots, so they keep me rushing once a week through all the locations to document the goings-on.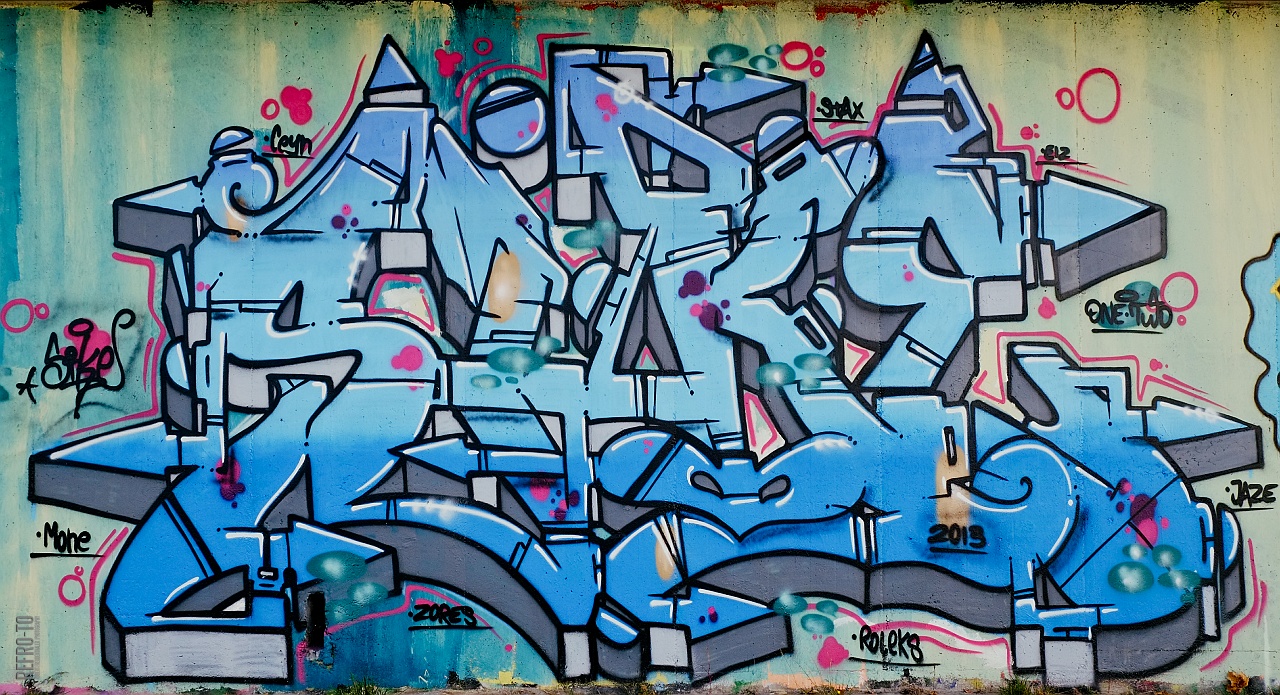 as most of the paintings are done in pedestrian underpasses, photographers have to face with two imponderables – limited space and irregular lightning conditions.
the first thing simply can be surpassed with a wide angle lens. i mostly used the xf14 for taking the pictures, but somethimes wished to already own the forthcoming xf10-24 as tunnels offer limited possibilities to alter one's own shooting position.
but i also like the pictures shot from a perspective view (with the xf18-55), as these add depth and a nice kind of athmospheric feeling, including the immediate surroundings like neon tubes, pedestrians and part of the floor and ceiling.
the different lightning conditions are a little bit more of a hard nut to crack. sure – the x-pro 1 is capable of delivering good high-iso shots, but the neonlights just burn in the night – making it even darker and more complicated during the daytime – and many of them are burned out, leaving dark areas on the walls and thus resulting in an unbalanced illumination.
a tripod of course can ease the problems, as well as using a flash – in my case a fuji ef-42 with soft bouncer – the latter with surprisingly good results compared to my old nikon d80-dslr with external metz af-48, although it also depends a lot on the colors used for the graffiti paintings itself. glossy silver or dark surfaces like brown and black deliver often unwanted bright spots during flashing, as the used acrylic spray print gets a highly smooth surface when dryed up reflecting light fairly well.
overall i'm quite pleased with the results i got and it's in the nature of graffiti to produce punchy, colorful and highly saturated pictures, leaving plenty of room for post processing steps like applying b/w-conversion or trying out different film-simulation modi.
just in case you're interested: the jpegs have been developed with corel's aftershot (sometimes using sean m. pucket's wonderful nostalgia plug-in), the raws undergone processing in LR5 with silver efex2. pictures in the gallery nearly all show the jpeg-version, as i am mostly quite pleased with the results i am able to obtain from them – so enjoy viewing them here..
***
so what about my new year-wish? linz, please give the boyz more space to paint!
and linz note:
there's no fairy needed for fullfilling the wish to make all our lives a little bit more colorful – just a few more walls ;-)

"Guads Neichs" (= happy new year in upper austrian slang ;-) auch für euch Pius, Kosh, Syno, Keos, Hoek, Thys, Members of the One Two Crew, Method, Urag, ..