well I know – this draft didn't get posted for the last year, for whatever reasons (lack of time of course). but now it's time to press the "publish-button", alone for the sake of keeping the order of pictures an posts in a sequence – although with a big time gap – but who cares? better now than never!
-*-*-*-
ever felt of knowing a country although you've never been there? well, this was the case with scotland.
of course i have been there for several times – virtually ;-)
through films and with the help of books i established quite a good estimation of how it would feel – and well, what can i say – it even felt better :)
mostly nice weather (central europe sweating near the 40° border), friendly people, plenty of history history, tremendous landscapes, suprisingly really good food in cosy and wee restaurants and some unexpected, country specific peculiarties accompanied our trip – what more could you expect?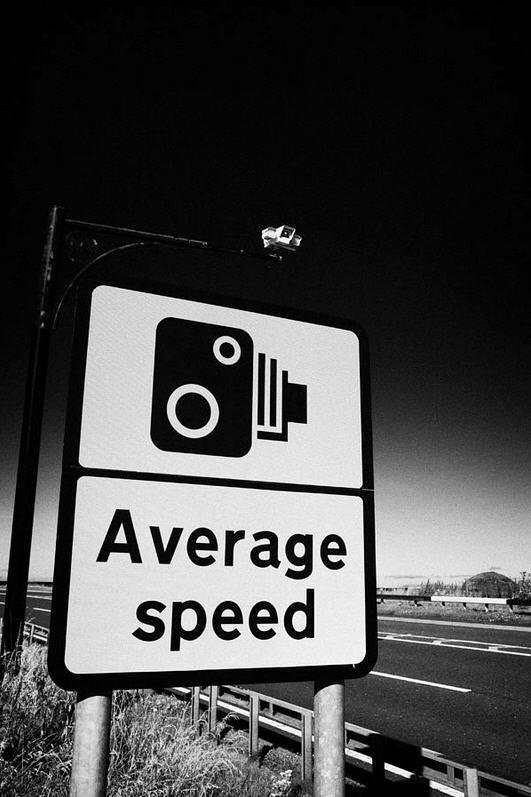 from a photographer's perspective i remember being scotland a canon dslr dominated place, only a hand-few nikons, vastly no mirrorless. why? and most tourists were scots themselves, so no excuses here.
secondly i had to lough about the signs indicating speed cams, this memorable picture of an old fashioned camera model really made me smile.
12 days just gave us an overview about this beautiful country and more than once my heart was bleeding because we had to move further from a region touching me emotionally, just to fulfill our preplanned tour.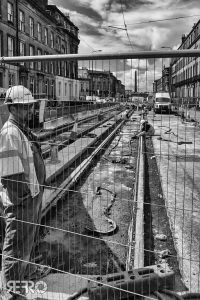 on the other side individual tourism is hard to practise in scotland, since it is nearly impossible to occupy a room during high season spontanously – everywhere we dared to ask in the tourist office the clerks stared at us faithlessly.. if we didn't know that.. and why we haven't made any reservation.. well, too many people for too less beds.
we enjoyed the already crowdy edinburgh a few days before the fringe festival, an exciting city built on different topgraphic levels with far the highest density of buses in kingston road ever seen so far. we were overwhelmed by the spectacular firth of forth bridge, spent a lovely day in cairngorn national park, took a trip with the ancient strathspey steam train, walked along the river ness in inverness watching the sunset, passed the dark and windy loch ness (don't miss the entertaining loch ness visitor center), felt the pouring rain at the eilean donan castle and set over to sky with direction portree.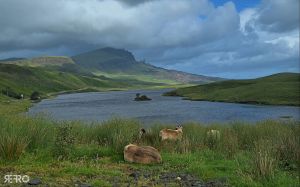 the isle of skye really was a magical place to be visiting the beautiful landscape with the old man of storr, passin the quiraing, hikibk in the black cuillins, taking pictures of the fairy pools, etc. –  only the crowdy tour at the tallisker whisky destillery was disappointing – demystifying one of my favourite single malt. well, next time, let's visit islay :-)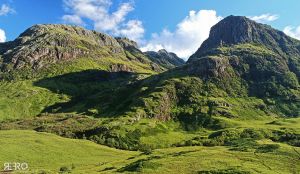 the area between mallaig, fort william and glen cloe was nothing less than stunning. a wonderful coast, glennfinnan and the jacobite train, the mountains, these intense colours due to the changing light every minute, calm lochs in an untoched and healthy environement acting as mirrors for kitschy sunsets and clouds passing. magic moments in a magic landscape with hospitable scots – more than enough energie to refill one's batteries.
reaching loch lomond an everthing changed again (a little bit back to normality). the landscape gets smoother, the people less understandable due to this nice dialect spoken araound glasgow. the owner of our b&b was a very communicative person, but i needed a day  to get used to the different pronounciation to understand a bit of the content of his stories.
the scottish independence poll passed and time moves on! we'll meet again scotland, soon.
now it's time to invite you to watch my scotland pictures in the gallery
enjoy!